1º de mayo
En 1929 nace Sonny James.

En 1944 nace en Nashville, Tennessee, Rita Coolidge, exitosísima solista de country-pop que estuviera casada con Kris Kristofferson entre 1973 y 1980. Entre sus éxitos se cuentan "We're all Alone", "I Don't Wanna Talk About It" y "Fool That I Am". Junto a Kristofferson ganó dos premios Grammy por Mejor Dúo o Grupo en 1974 por "From the Bottle to the Bottom" y en 1976 por "Lover Please".
En 1967 nace una de las superestrellas country del presente, Tim McGraw en Delhi, Louisiana. Su nombre verdadero es Samuel Timothy Smith y es hijo del legendario jugador de baseball Tug McGraw. Entre sus éxitos se encuentran "I Like It, I Love It", "Don't Take The Girl", "Just To See You Smile", "Something Like That" entre otros.;
En el mismo día en que nacía tim McGraw, se casaban Elvis Presley y Priscilla Beaulieu.

2 de mayo
En 1948 nace Larry Gatlin en Seminole, Texas, uno de los Gatlin Brothers junto a Steve y Rudy. Entre sus éxitos como trío se cuentan "All The Gold In California" y "Houston (Means I'm One Day Closer To You)".

En 1962 nace el cantante Ty Herndon. Tuvo tres Nºs 1: "What Mattered Most" (1995), "Living In A Moment"(1996) y "It Must Be Love" (1998). Nació en Meridian, Mississippi pero se crió en Buller en Alabama.

3 de mayo
En 1928 nace Dave Dudley, artista especialista en Truckin' Songs, o canciones de camioneros, entre ellos "Six Days on the Road" y "Truck Driving Son of a Gun".

En 1931 nace Jerry Chesnutt.

4 de mayo
En 1905 nace Al Dexter. Tuvo siete Nºs 1, entre ellos "Pistol Packing Mama" (1944), "Rosalita" (1944) y "Wine, Women and Song" (1946)

En 1934 nace el saxofonista Ace Cannon.
En 1948 nace el compositor Tim Du Bois. Su única entrada en las listas country de la revista Billboard fue en 1977 con su versión instrumental de "Blue Eyes Crying In The Rain".

En 1949 nace Stella Parton, hermana de Dolly Parton y de Randy Parton, muy poco exitosa, por cierto. Entre algunas de las canciones que logró colocar en los rankings country se encuentran "The Room at the Top of the Stairs" y "Danger of a Stranger".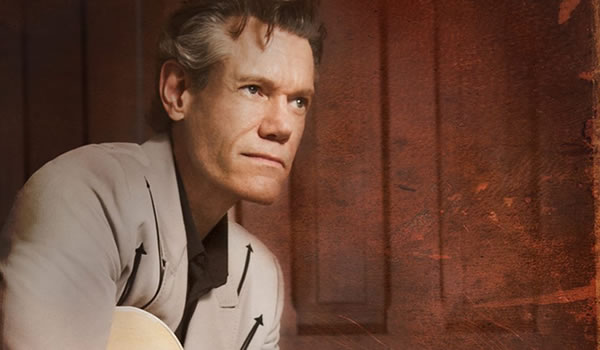 En 1959 nace uno de los responsables del movimiento Neo-Tradicionalista de fines de la década de los 80: Randy Travis. Ha logrado 17 Nºs 1 entre ellos "Storms of Life", "Better Class of Losers", "On The Other Hand", "Forever and Ever, Amen", "It's Just a Matter of Time", "Diggin' Up Bones" y "I Told you So", componiendo varios de sus éxitos y algunos junto a su amigo Alan Jackson.

Ha tenido problemas con la ley por su alcoholismo y en el año 2012 tuvo serios quebrantos de salud cuando su corazón dejó de oxigenar su cerebro. A raíz de esto, debió someterse a una cirugía urgente del cerebro, quedando sin habla, sin poder cantar y con serias dificultades para caminar, logrando hacerlo sólo con bastón.
En el 2016 fue incluido en el Salón de la Fama de la Música Country (Country Music Hall of Fame).

5 de mayo
En 1942 nace La Primera Dama de la Música Country: Tammy Wynette.Virginia Wynette Richardson era su nombre verdadero y fue llamada la "Primera Dama de la Música Country". Conocida por su gran éxito "Stand by Your Man", sus canciones trataban temas como la soledad, el divorcio y las dificultades de la vida diaria. Durante los 60s y 70s, Wynette tuvo 20 Nºs 1 y junto a Dolly Parton y Loretta Lynn fue una de las más influyentes mujeres en el estilo country.
Su matrimonio con el cantante George Jones en 1969 terminó en divorcio en 1975 pero crearon una pareja country de un éxito similar al de Johnny Cash y June Carter. Entre otros de sus éxitos se encuentran "D.I.V.O.R.C.E.", "Your Good Girl's Gonna Go Bad" y "Near You".

7 de mayo
En 1998 muere de cáncer al pulmón a los 56 años, Eddie Rabbitt, conocido compositor y cantante de éxitos como "You Don't Love Me Anymore", "Drivin' My Life Away", "Suspicions","I Love a Rainy Night", "Step By Step" y muchísimos otros. Tuvo 17 Números 1 en las listas country de la revista Billboard, siendo uno de los más exitosos artistas Country-pop de los años 70 y 80. Sus canciones fueron interpretadas por artistas como Ronnie Milsap, Johnny Bush y Elvis Presley.

8 de mayo
En 1940 nace Ricky Nelson. Su nombre verdadero era Eric Hilliard Nelson y nació en Teaneck, Nueva Jersey. Tuvo 53 éxitos en las listas de popularidad de la revista Billboard, entre ellos "Poor Little Fool" y "Garden Party". Incursionó en la actuación en televisión en "The Adventures of Ozzie and Harriet", en cine en "Rio Bravo" (junto a John Wayne y Dean Martin) y en televisión, en series como "Las Calles de San Francisco" y "Rumbo a lo Desconocido", entre otras. Falleció en un accidente aéreo el 31 de diciembre de 1985.

En 1953 nace Billy Burnette, es hijo de Dorsey Burnette y sobrino de Johnny Burnette. Nació en una familia musical en Memphis, Tennessee y fue miembro de la banda Fleetwood Mac entre 1987 y 1995. Ha seguido una carrera solista como artista country, especializándose en terreno rockabilly y esporádicamente es músico de la banda de John Fogerty.


9 de mayo
En 1914 nace Hank Snow. Clarence Eugene "Hank" Snow (9 de mayo de 1914 - 20 de diciembre de 1999) nació en Nova Scotia, Canadá.
En su carrera tuvo 78 canciones en las listas country de la revista Billboard entre 1950 y 1980, entre los que destacan Nºs 1 como "I'm Moving On" (21 semanas Nº 1!!) , "The Golden Rocket", "I Don't Hurt Anymore" (20 semanas Nº 1 en 1954), "Let Me Go, Lover!", "I've Been Everywhere" y "Hello Love", Es miembro del Canadian Country Music Hall of Fame y del Canadian Music Hall of Fame y del Country Music Hall of Fame en Estados Unidos, donde fue incluido en 1979. Se le apodaba "The Singing Ranger".
En 1925 nace Buck Ryan.

En 1937 nace Sonny Curtis, quien fuera integrante de la banda de Buddy Holly, The Three Tunes. Su mayor éxito fue "Good Ole Girls" en 1981 y ha compuesto temas como "I Fought The Law".

En 1989 muere Keith Whitley, víctima de un alcoholismo crónico. Llegó varias veces al primer puesto en los ránkings de popularidad, con éxitos como "When You Say Nothing At All", "Don't Close Your Eyes" y "I'm No Stranger to the Rain". Estuvo casado con la cantante Lorrie Morgan.

10 de mayo
En 1895 nace Carl T. Sprague.

En 1909 nace Maybelle Carter. Apodada "Mother" Maybelle Carter es recordada por ser parte de la legendaria Familia Carter en la música country en los años 1920 y 1930.

11 de mayo
En 1955 nace Mark Herndon, integrante del grupo Alabama.

En 1979 muere Lester Flatt, guitarrista e integrante de la banda bluegrass"Flatt & Scruggs.

12 de mayo
En 1921 nace el guitarrista Joe Maphis.

En 1942 nace Billy Swan, mano derecha de Kris Kristofferson y responsable del gran éxito "I Can Help." Compuso el éxito "Lover, Please" que fuera grabado por Kristofferson y rita Coolidge y les valiera el premio Grammy a Mejor Dúo Country.

En 1955 nace Kix Brooks, integrante del dúo Brooks & Dunn.

13 de mayo
En 1914 nace Johnny Wright.

En 1916 nace Jack Anglin.

En 1965 nace Lari White, que tuvo cierto éxito en los años 90. Actuó en el filme "Naufrago" junto a Tom Hanks. Entre sus éxitos se encuentran "That's My Baby" "Now I Know". Falleciò en el 2018 de cáncer.

En 1975 muere Bob Wills el padre del Western Swing.

14 de mayo
En 1943 nace el guitarrista Sonny Garrish.
Muere en el 2005.Jimmy Martin, una de las voces clásicas del Bluegrass, luego de luchar por un año contra el cáncer.
15 de mayo
En 1918 nace Eddie Arnold, en Madisonville, Tennessee. Tuvo su propio show radial en Memphis en la estación WMPS de 1934 al 39. Fue vocalista líder en el grupo de Pee Wee King, los Golden West Cowboys de 1940 hasta 1943, tuvo su propio show de TV de 1952 al 56, fue anfitrión en otros dos shows y tuvo 28 Nºs 1 en EEUU, lo cual lo ha convertido en una de las mayores estrellas del género country.En 1966 fue incluído en el Salón de la Fama de la Música Country y en 1967 la CMA lo eligió el Artista del Año.

En 1941 nace K.T. Oslin, en Crossett, Arkansas aunque fue criada en Mobile, Alabama. Fue elegida Mejor Vocalista Femenina en 1988 y logró cuatro Nºs 1: "Do Ya", "I'll Always Come Back", "Hold Me" y "Come Next Monday" entre 1987 y 1990.

16 de mayo
En 1966 nace Chris Lynn, la más reciente integrante de Highway 101.

En 1971 nace Rick Treviño, en Austin, Texas. Su gran éxito fue "Running out Of Reasons To Run" en 1997. En años recientes se vuelca al sonido Texmex.

17 de mayo
En 1912 nace el locutor Grant Turner. Durante años trabajó en el Grand Ole Opry.

En 1948 nace Penny DeHaven .

18 de mayo
En 1936 nace Leon Ashley.

En 1948 nace Joe Bonsall integrante de Oak Ridge Boys.

En 1952 nace George Strait, quien ha llegado al primer lugar de las listas country más de 40 veces! Nacido en Poteet, Texas, luego de la universidad, formó su banda Ace in the Hole en 1975 y ha sido Vocalista del Año en 1985, 1986, 1996, 1997 y 1998 y Artista del Año en 1989 y 1990. Entre sus éxitos se cuentan "The Big One", "All My Exs Live in Texas", "The Chair", "Check Yes or No" y "Ace in the Hole".

19 de mayo
En 1940 nace el cantante y compositor Mickey Newbury, de cuyas canciones se ha dicho que son "ultratristísimas" y han sido grabadas por artistas como Jerry Lee Lewis,John Denver y Kenny Rogers.

20 de mayo
En 1976 se certifica como Disco de Oro el lp. "Roustabout" de Elvis.


22 de mayo
En 1892 nace Ralph Peer, quien viajando por los estados sureños, grabó a los pioneros de la música country. Entre ellos a la Carter Family.


23 de mayo
En 1925 nace Mac Wiseman.

En 1951 nace Judy Rodman.

En 1958 nace la exitosa Shelley West, hija de la no menos exitosa Dottie West en Cleveland, Ohio. Junto al cantante David Frizzell ganó el premio de la Country Music Association a Mejor Dúo en los años1981 y 1982 y su gran éxito con él fue "You're The Reason God Made Oklahoma" que fuera Nº 1 1981 y "Jose Cuervo" como solista en 1983.

24 de mayo
En 1941 nace Bob Dylan, pero con el nombre de Robert Zimmerman, artista de música folk que incursionó esporádicamente en el estilo country.

En 1947 nace Mike Reid, pianista, cantante, compositor y beisbolista.Nació en Altoona, Pennsylvnia. Sus éxitos comenzaron cuando sus canciones fueron grandes sucesos grabadas por Ronnie Milsap pero personalmente, su gran éxito fue "Walk On Faith", Nº 1 en 1991.

En 1955 nace Rosanne Cash, exitosa hija del legendario Hombre de Negro, Johnny Cash y de Vivian Liberto. Tuvo 11 Nºs 1 en las listas country. Estuvo casada con el cantautor y músico Rodney Crowell entre 1979 y 1992 y contrajo matrimonio con el productor John Leventhal en 1995. Entre sus éxitos se cuentan "My Baby Thinks He's A Train", "Blue Moon With A Heartache" y "I Don't Want To Spoil The Party".

25 de mayo
En 1893 nace Ernest "Pop" Stoneman.

En 1936 nace Tom T. Hall, apodado The Storyteller (El Narrador) por las coloridas historias y personajes de sus canciones, las que lo convirtieron en uno de los mejores compositores de la Música Country, autor de "The Year that Clayton Delaney Died", "I Love", "Ballad of 40 Dollars", "Ravishing Ruby" y "Little Bitty" entre otras. Sus canciones han sido grabadas por Kelly Willis, Billy Ray Cyrus, Dickey Lee y Alan Jackson, entre muchos otros.

En 1947 en Phoenix, Arizona, nace Jessi Colter quien fue esposa del guitarrista Duane Eddy y posteriormente de Waylon Jennings, siendo madre de Shooter Jennings. Su gran éxito fue "I'm Not Lisa" en 1975, tema que compuso en cinco minutos y que llegó al Nº 1.

26 de mayo
En 1933 falleceJimmie Rodgers, considerado el Padre de la Música Country.
En 1949 nace Hank Williams Jr. Su nombre verdadero es Randall Hank Williams y su apodo es Bocephus. Como su nombre lo indica, es hijo del legendario Hank Williams y padre de Hank Williams III, Holly Williams, Hilary Williams, Samuel Williams y Katie Williams, y sus comienzos fueron haciendo versiones de canciones de su padre e imitando su forma de cantar pero luego fue buscando su propio estilo que se volcó al rock sureño y al country-rock.
Sufrió un accidente casi fatal cuando escalaba la montaña Ajax en Montana el 8 de agosto de 1975.
Ha llegado en diez oportunidades al Nº 1 con canciones como "Texas Women", "All My Rowdy Friends (Have Settled Down)", "Ain't Misbehavin'", "Mind Your Own Business", entre otras.
Además de guitarra, también toca bajo eléctrico, contrabajo, banjo, dobro, piano, teclados, armónica, violín y batería.
27 de mayo
En 1939 nace Don Williams, quien ha llegado 17 veces al primer puesto en las listas country, con una de las voces más suaves y personales del género country. Entre sus éxitos se cuentan "Amanda","I Believe in You", "Lord I Hope This Day is Good","It Must Be Love", etc. Vocalista del Año en 1978 y apodado The Gentle Giant (El Gigante Gentil) por su altura.
En 1972 abre el parque temático y de diversions de "Opryland" en Nashville.

28 de mayo
En 1945 nace Gary Stewart, en Jenkins, estado de Kentucky pero fue criado en Fort Pierce, Florida. Logró un Nº 1 con "She's Actin' Single (I'm Drinkin' Doubles)" en 1975 y si bien fue muy elogiado por la crítica, nunca logró el éxito que merecía. Se suicidó el 16 de diciembre del año 2003.

En 1956 nace Jerry Douglas el más virtuoso dobrista conocido hasta el presente.

30 de mayo
En 1926 nace Johnny Gimble, eximio violinista tejano.

En 1964 nace Wynonna, hija de Naomi Judd e integrante junto a su madre del exitosísimo dúo The Judds. Es también hermana de la actriz Ashley Judd.

En 1966, Dolly Parton contrae matrimonio con Carl Dean.

31 de mayo
En 1938 nace Johnny Paycheck, artista especialista en Honky Tonk que vivió una vida complicada marcada por años en prisión y adicción al alcohol y drogas. Su nombre verdadero fue Donald Eugene Lytle y fue músico en las bandas de Porter Wagoner, Faron Young, Ray Price y George Jones, con quien grabó un album a dúo. Estuvo dos años en prisión por un incidente en el que le disparó a un parroquiano en un bar. Entre sus éxitos recordamos "Take This Job And Shove It", "She's All I Got", "Someone To Give My Love To" y "Slide Off Your Satin Sheets". Dilapidó su fortuna y falleció sin un peso y su amigo George Jones debió cubrir los gastos de sepelio.

En 1991 Randy Travis se casa con Lib Hatcher, su manager. Hubo rumores de que lo hizo sólo para esconder su homosexualidad.
Julio Cavallaro / Raúl Tejeiro